More about the theme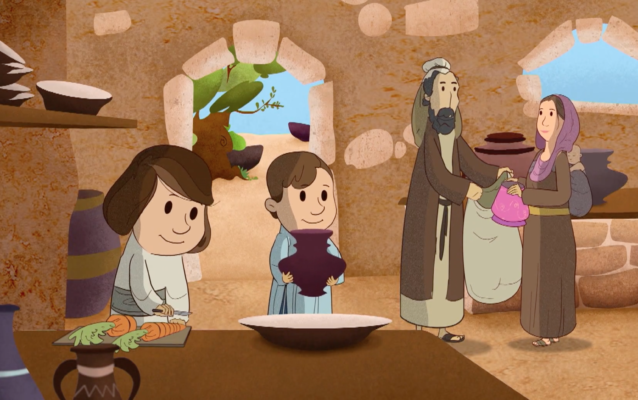 In this theme, the children will hear about Jesus who grew up in the small town of Nazareth. Not many people knew that he was the son of God, so everyone treated him like a normal boy. He grew up in an ordinary family, with several siblings. He certainly had to both help at home, and do all the things a boy in Israel had to do at that time. Jesus always chose the good, he was always a good example and was kind to those around him.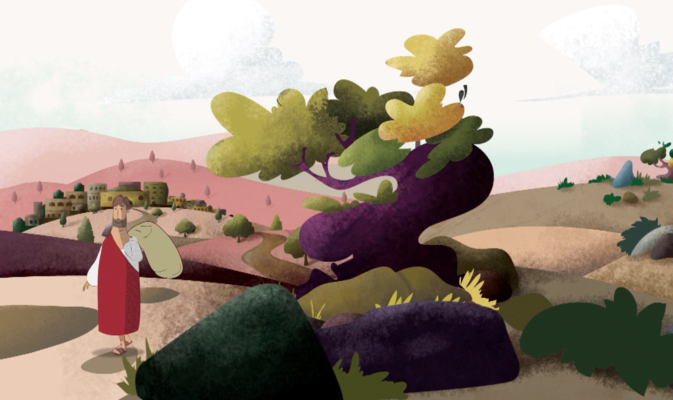 When he was grown up, God told him to start traveling around and help people in Israel. Jesus was to tell people about God and about the hope Jesus could give them. The people who lived in the town that he came from didn´t like this. They didn't think he was anything special and didn't believe he was the son of God. They got really angry with Jesus, but he didn't care. Jesus left Nazareth and did exactly what God wanted him to do.
Questions for conversation
Jesus was a good example and role model, what does that mean?

What do you think Jesus did if he saw any other children who were upset?

Why do you think Jesus didn't care if someone got mad at him?
Songs that match the theme
I want to, you will
FMB 260: Now we know what we will do
Bible verses fitting the topic
The Spirit of the Lord is upon Me,
Because He has anointed Me
To preach the gospel to the poor;
He has sent Me to heal the brokenhearted,
To proclaim liberty to the captives
And recovery of sight to the blind,
To set at liberty those who are oppressed;
To proclaim the acceptable year of the Lord.

Luke 4:18-19
 Then He went down with them and came to Nazareth, and was subject to them, […] And Jesus increased in wisdom and stature, and in favor with God and men.

Luke 2:51-52
Tips for Sunday School
Start the gathering by sitting in a circle and greeting one another. A good tip is to greet all the children by name, either as they walk in the door or when you start the gathering. This makes them feel recognized and included, and then they will be more receptive.
We also recommend that for this group of the youngest children, it´s a good idea to plan a regular program setup for the gathering. Something you always start with, then some regular sequences and finally a way of finishing up together. The content and specific activities can vary, but the fact that the children know the program and what to expect in the next few minutes often creates more rest and a good atmosphere.
Suggestion for a program:
| | |
| --- | --- |
| 1. Welcome | 2 minutes |
| 2. Short song – one that they know | 1 minute |
| 3. Film | About 5 minutes |
| 4. Conversation, in which the children also get to think, ask and participate. | Max 5 minutes |
| 5. Singing with actions, learn some fun moves | 2-3 minutes |
| 6. An activity | Length depends on the type of activity, but this shouldn´t take too long either. |
| 7. Thanks for today | 1 minute |
| Total length excluding the activity | Max 15 minutes |