More about the topic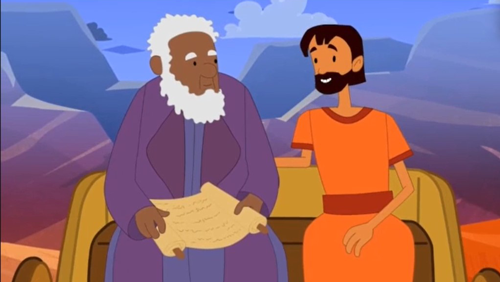 When it comes to the kingdom of God, it pays to be bold! The apostle Philip was an evangelist and was not afraid to preach the gospel of Jesus wherever he went. In this way, God could use him to spread the message to many people, and many of them repented and became followers of Jesus.
One of those whom Philip met was a man from Ethiopia, and he was also bold – to ask for help when he did not understand what he was reading in the Scriptures. Because he was interested and had a need to learn more, he was able to get help. He was also bold enough to ask Philip to baptize him, showing that he was willing to give everything to become a disciple of Jesus.
There are many ways to be bold, and it is necessary to partake of the promises in God's word. For example, we can be bold to pray to God or to help others. Or we can be like the man from Ethiopia, and be bold to ask when we do not understand something. It really pays!
More about the animated video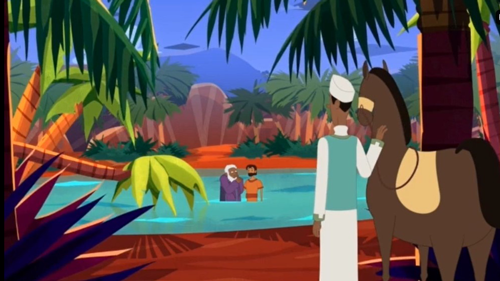 The story is from Acts 8:26-40. An angel tells Philip to go down to a remote area, and he leaves without knowing why.
At the same time, Alimayu, an Ethiopian courtier, is on his way home from Jerusalem. He reads in a scroll about the prophecies about Jesus from Isaiah 53. Just then he meets Philip, who asks what he is reading and whether he understands it. Alimayu admits that he doesn't understand any of it and asks Filip to come with him so he can explain it.
Philip gets into the chariot and begins to tell Alimayu about Jesus, starting with the passage he was reading. Alimayu is excited about the gospel and wants to be baptized right away. So they find some water and Philip baptizes him. As they come up out of the water, Philip is carried away by the Spirit to another place, and he continues to preach the gospel to all who will listen.
Bible verses that fit the theme
Now this is the confidence that we have in Him, that if we ask anything according to His will, He hears us. 1 John 5:14
Therefore, since we have such hope, we use great boldness of speech. 2 Corinthians 3:12
For God has not given us a spirit of fear, but of power and of love and of a sound mind. 2 Timothy 1:7