Let the children get to know the Bible stories on a platform that they know and where they can explore for themselves.
More than 50 animated films
Get a taste of the content available in the app.
"Finally a place where the kids can stream safely"
"It makes you want to follow Jesus"
"All Christian parents should try this"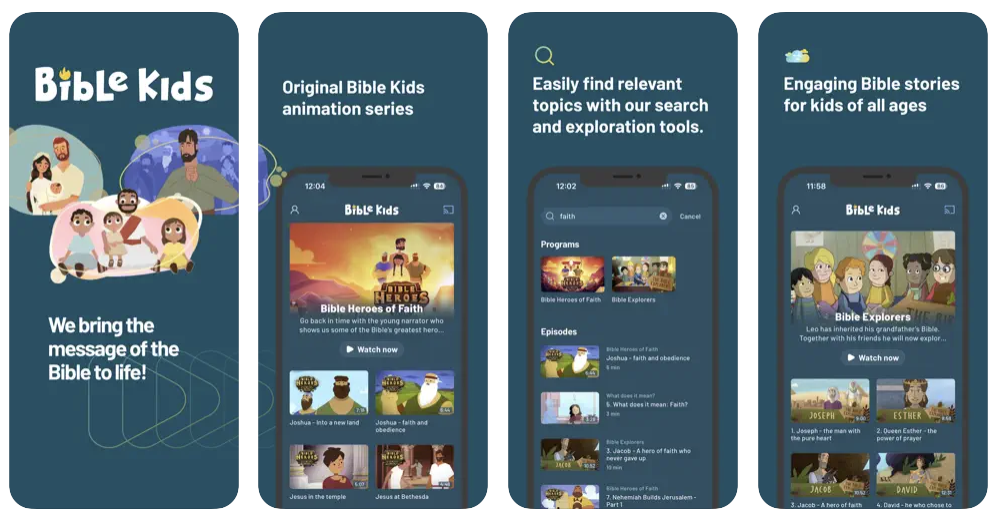 Free and ad-free option
Our mission is to make the Bible's message alive for the next generation and accessible to children worldwide. All our work is funded by donations.
Support our work
Stay updated on our productions!
We constantly work on improving our content, concepts and productions. Join our mailing list and get the latest updates, news and fun behind the scenes.
Sign Up for News
Subscribe to our YouTube Channel!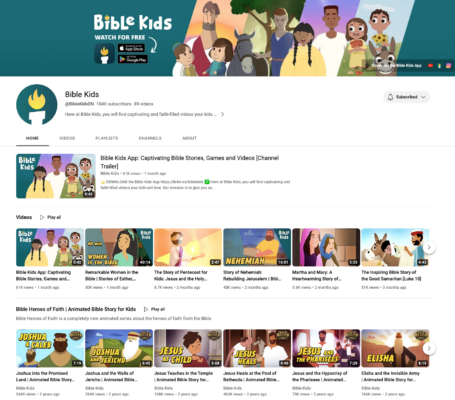 Subscribe to our YouTube Channel, @BibleKidsEN, so you never miss out on our animated stories of the Bible, and explore our great collection of videos and playlists!
Subscribe now