Sunday school that is engaging!
Bible Explorers explores bible stories in an innovative way through the use of films, and both virtual and physical tasks.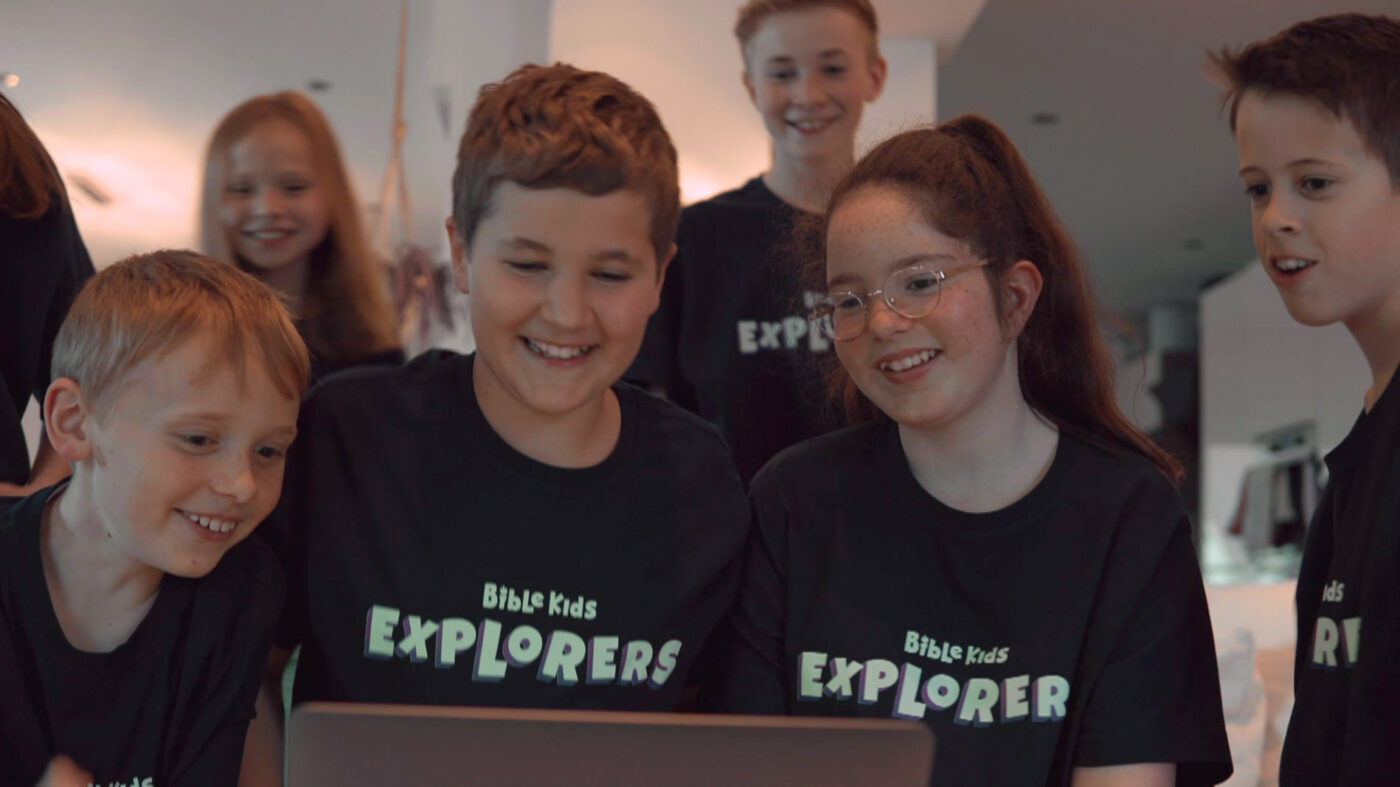 Virtual time travel
In each chapter, we travel back in time with Jack and Gina who explore known bible stories and get to experience how God's Word can help us in various situations.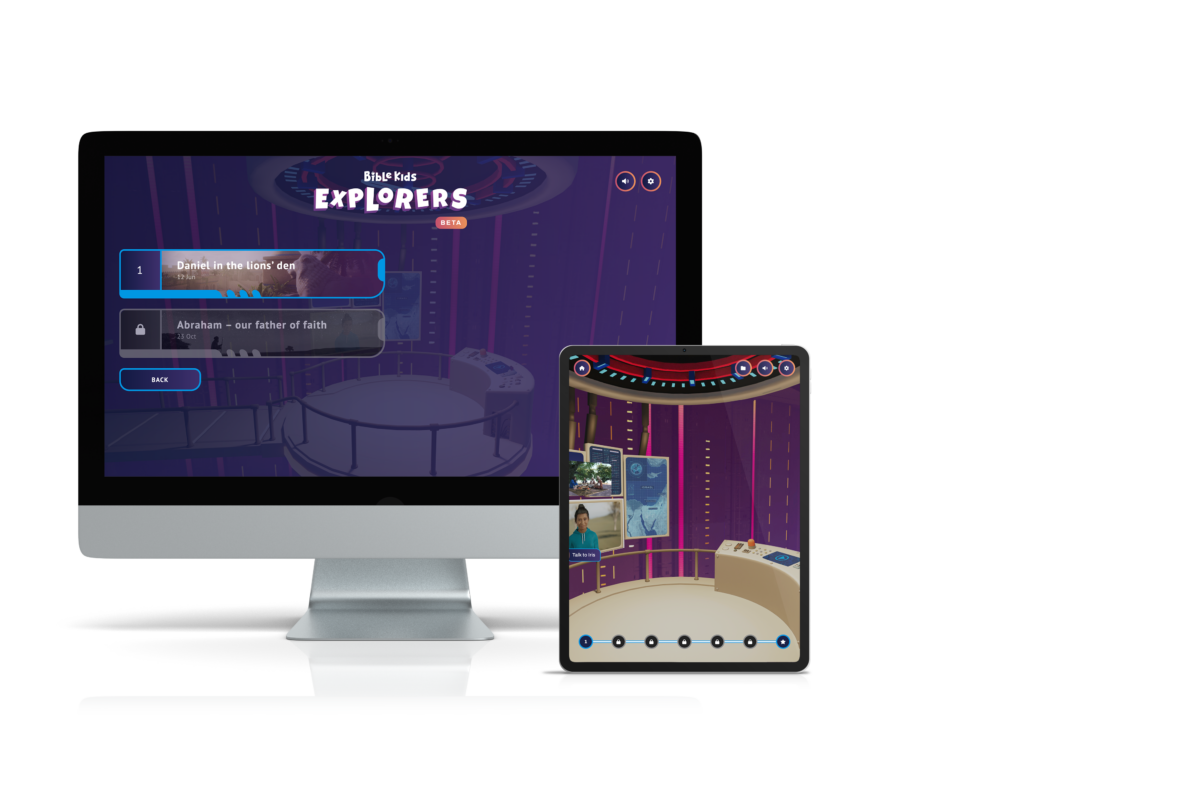 How does it work?
Explorers is created for children between 9-11 years old.
And an adjusted version for 6-8 year olds.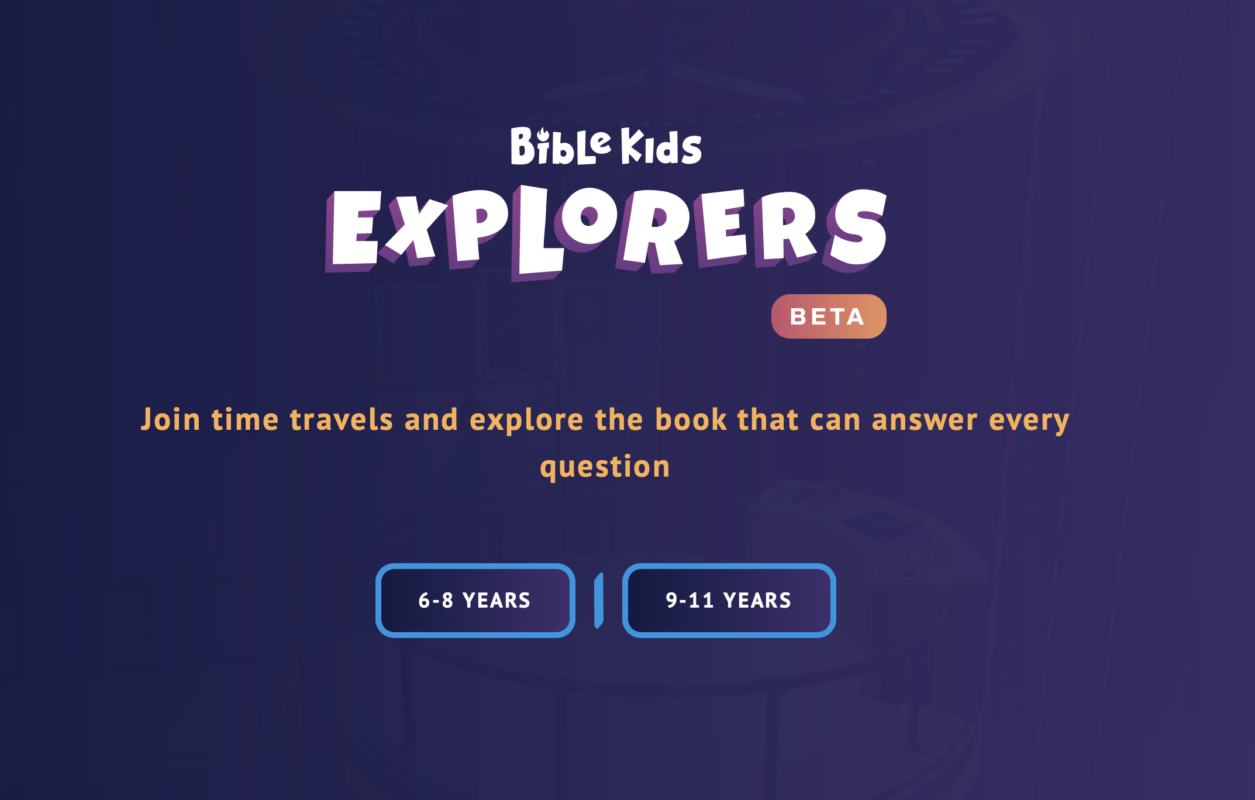 Start the journey at explorers.biblekids.io
Recommended to be carried out in groups of 5-10 children, ideally on a TV or a larger screen
2 mentors per group

Good audio quality

Windows/Mac

Approximately 1 hour per theme
Watch films and complete exciting tasks
The children will meet Iris in the secret control room and join an interactive journey about the theme.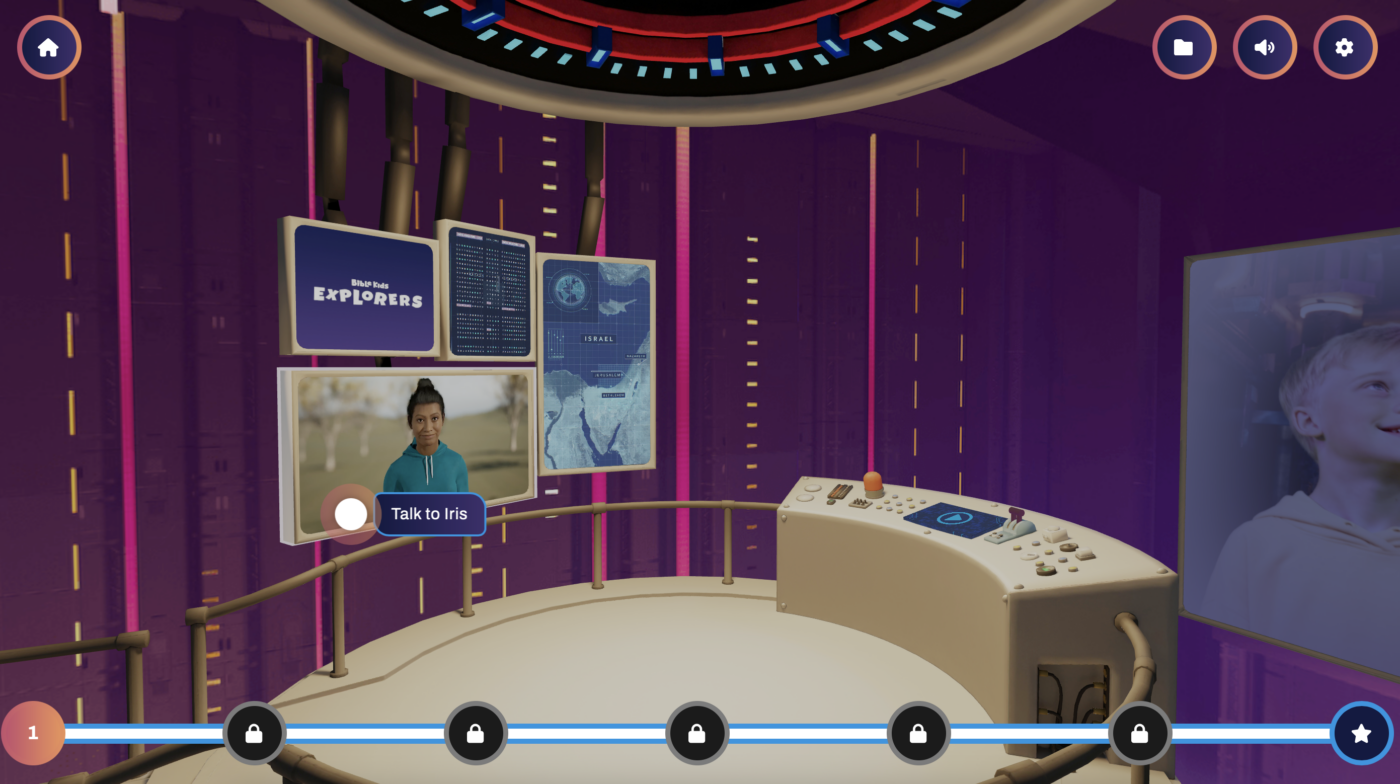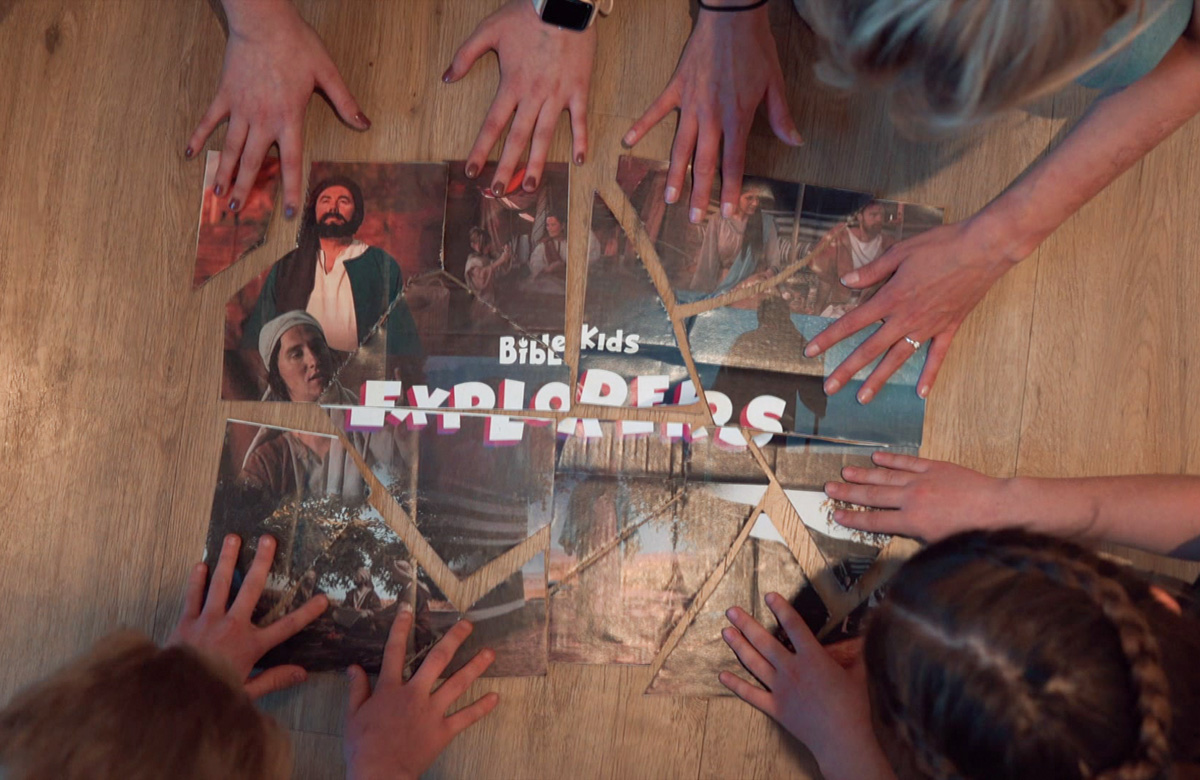 Solve physical tasks
Throughout the lesson, there will also be physical tasks which must be completed. The description for how to complete these tasks and the download files can be found on the Chapter web page.

Requires preparation
Complete the experience!
Below is a graphics file which can be used to create branded t-shirts, stickers and other products.
Downloadable version
For registered users, we offer a downloadable version. As a mentor, you can access the chapter without internet.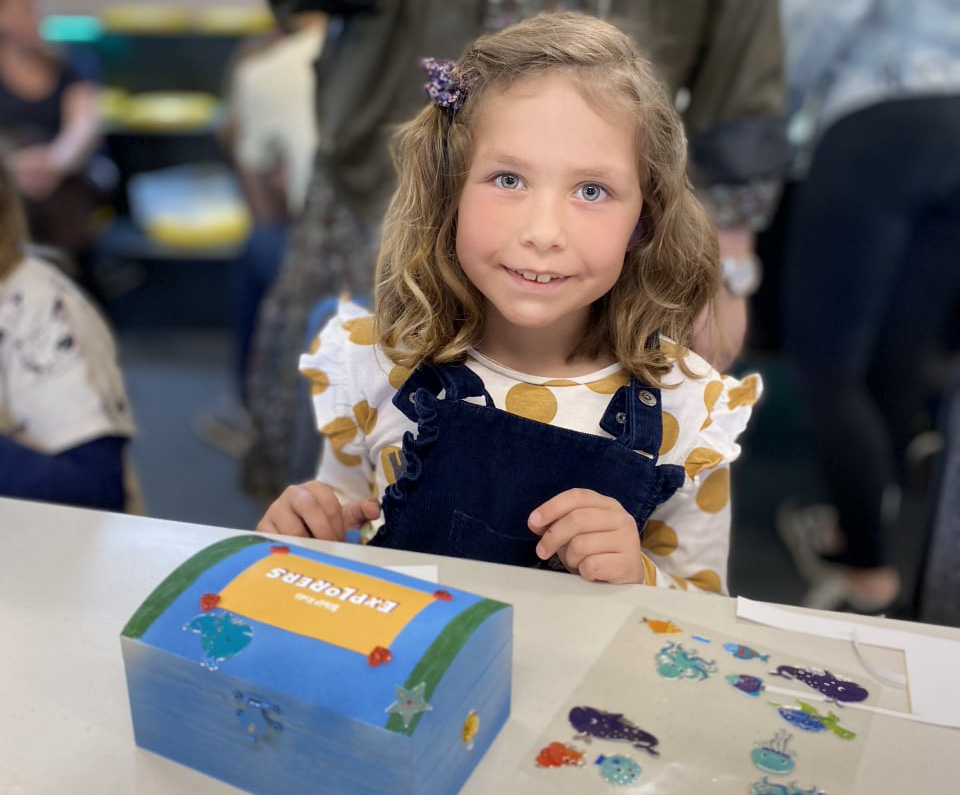 De grafiske elementene skal ikke endres (farge, form, ikoner, tekst osv). Produksjon for salg er ulovlig, og alle rettigheter tilhører © bcc.media foundation. Kun til bruk i egen søndagsskolegruppe.
Bibelkort og logopakke
Fyll ut dette skjemaet for å motta bibelkort til kapittel 1 og logopakke til bruk på t-skjorter og annet grafisk materiale.
I am a Sunday School mentor and want to be prepared
Where do I start?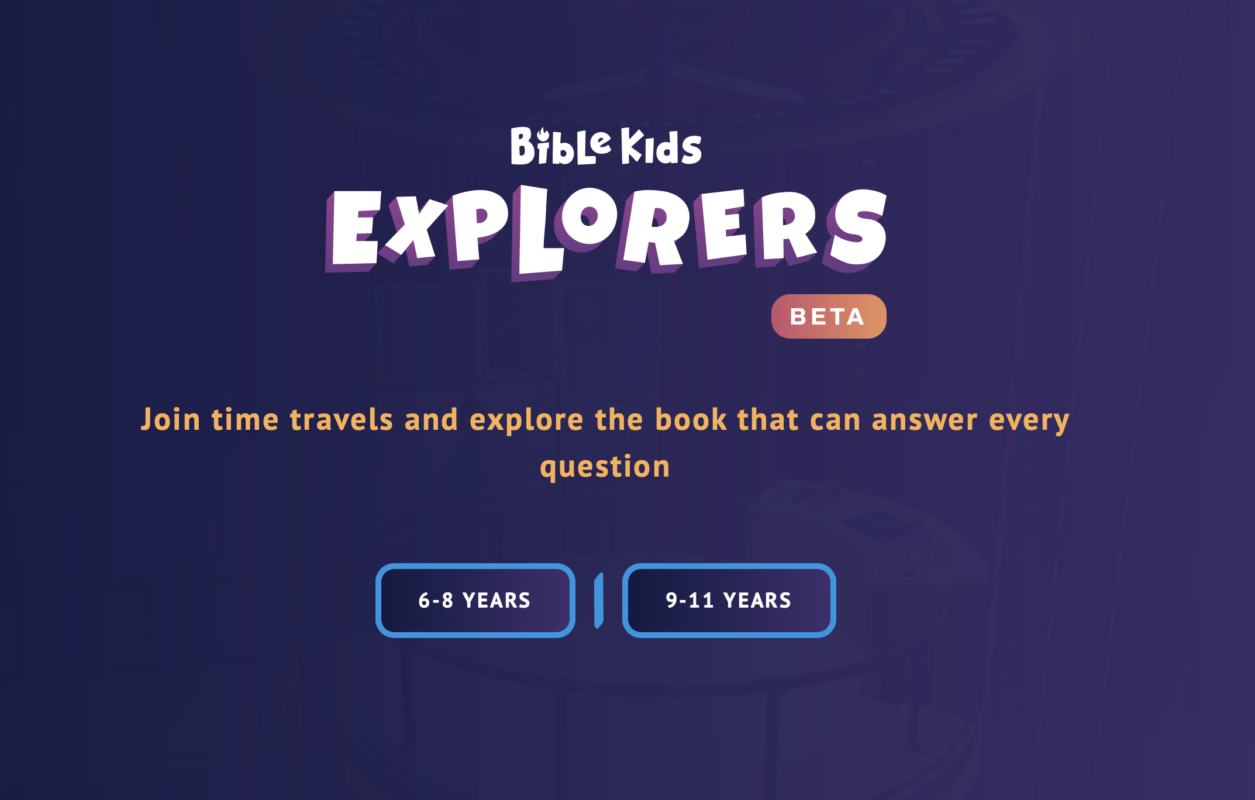 Open explorers.biblekids.io
We recommend using Google Chrome as your web browser. Choose the video quality under settings.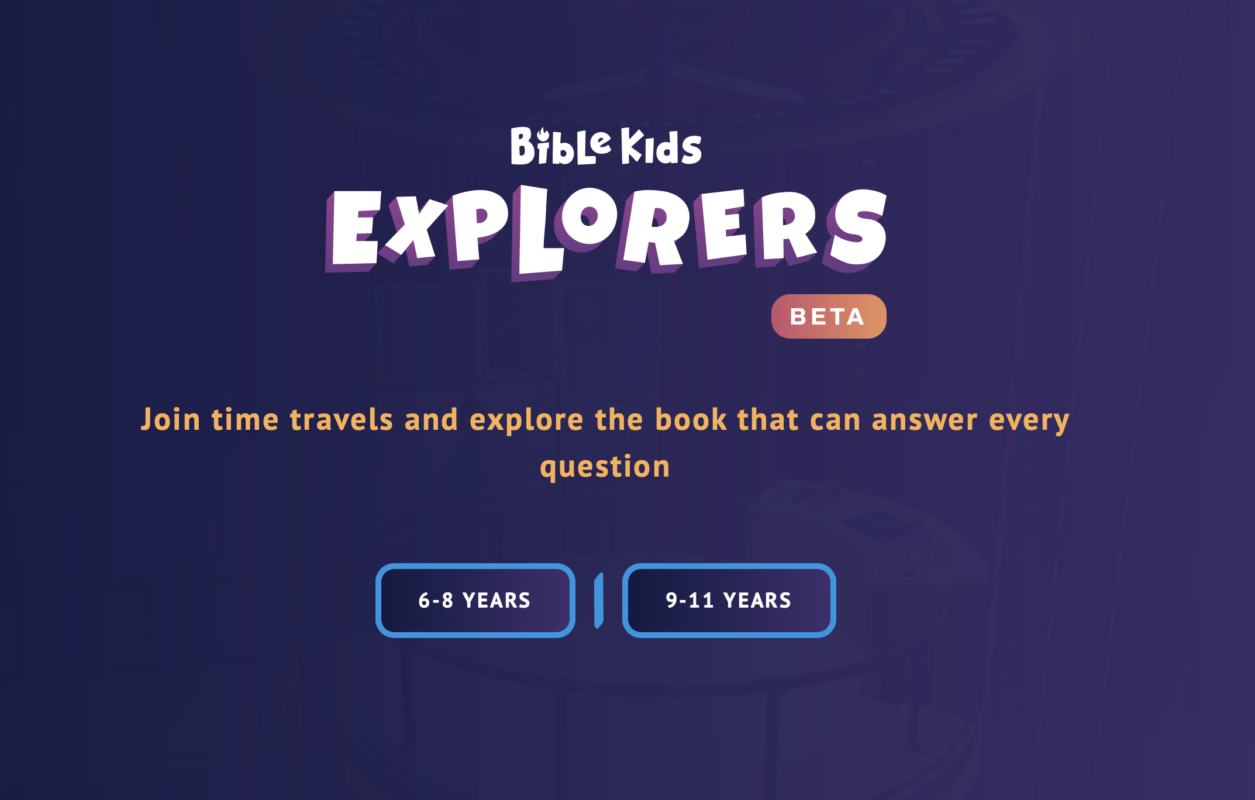 Choose age group
Choose the age group you are a mentor for

Do you have poor internet connection where you hold your Sunday School lesson? On the chapter web page, you can download the chapter in order to make it accessible without internet.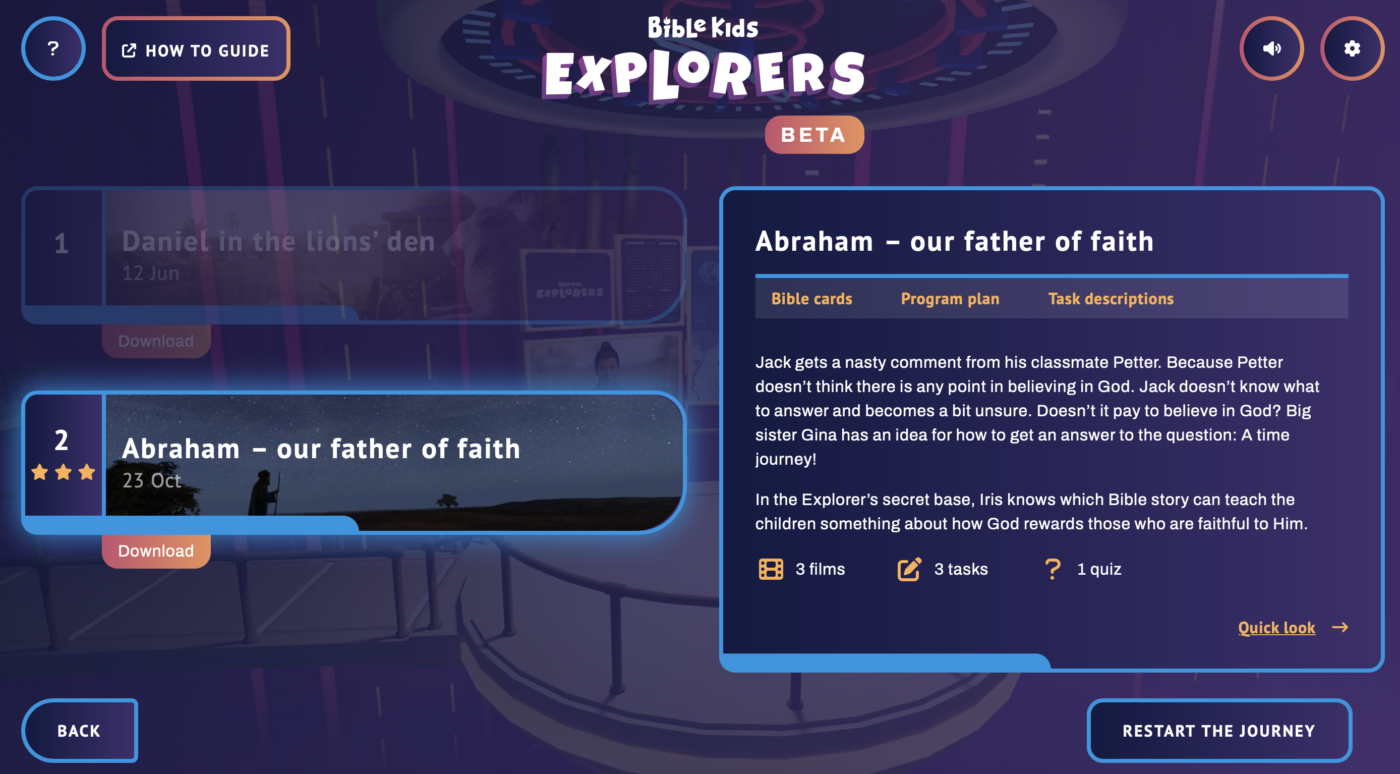 Familiarize yourself with the topic and videos.
Choose "Quick look" to look through the tasks and videos without having to read through everything.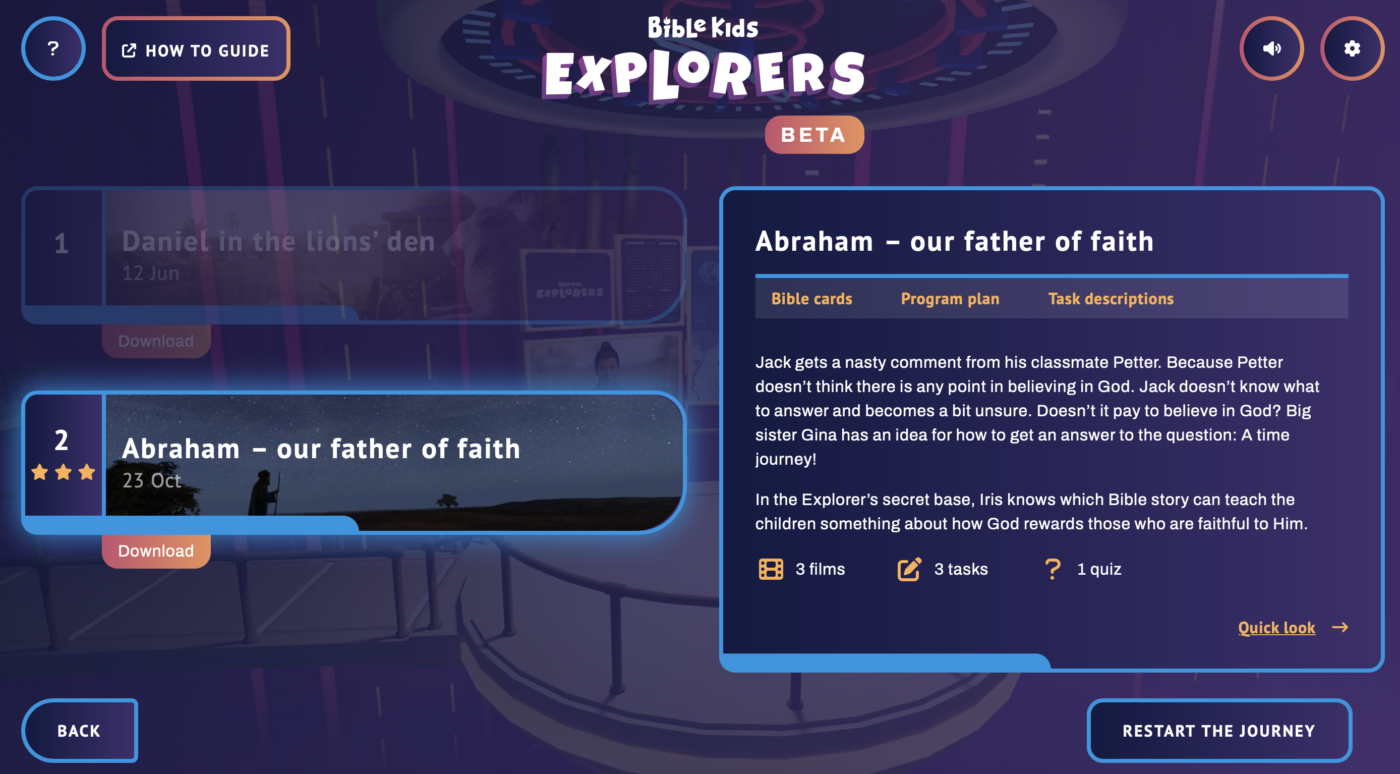 Download the material
Download the task description, program and the bible cards for the theme.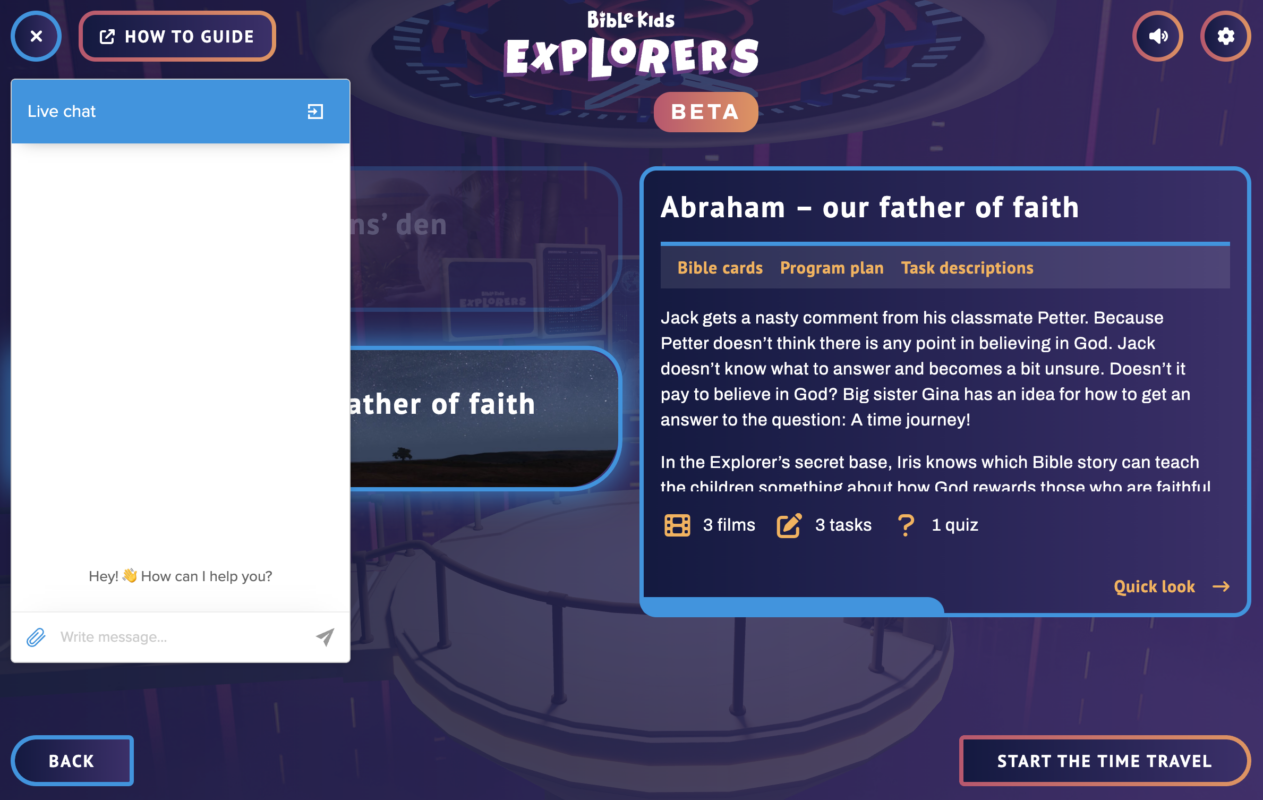 If you experience any glitches, contact support