More about the theme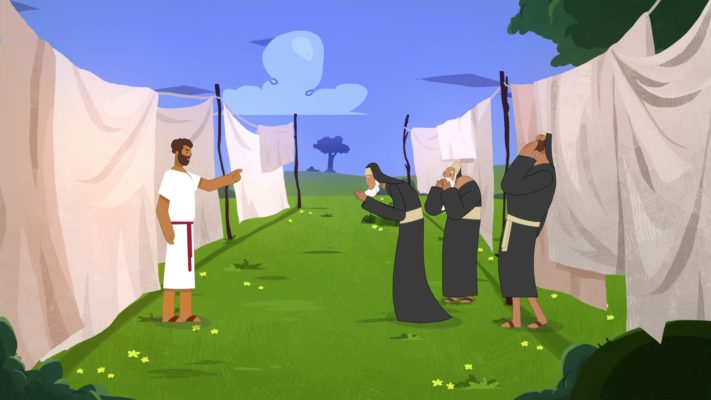 Jesus loved people and wanted like to teach them to keep God's word. He spoke the word of God with power, because He also lived the Word. But the Pharisees at the time did not like this.
The Pharisees were considered to be very important, holy men who made sure that the people of Israel kept God´s law. The Pharisees had read most in the scriptures and were supposed to know everything about God. But Jesus knew they were false. He called them "hypocrites, serpents". Jesus was God's own Son, and He knew God. So Jesus knew that the way the Pharisees behaved and used their power against the other Jews was quite the opposite of what God wanted. They were not holy and pure. They hadn´t understood anything about who God is and how He wants us to be.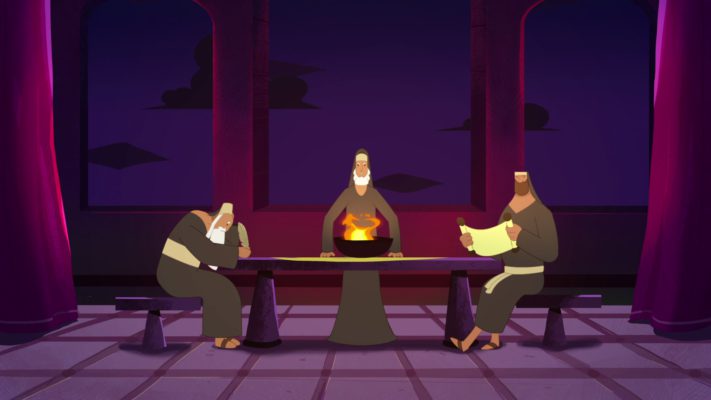 Jesus did not care that the Pharisees did not like Him, nor that they made plans to kill Him. Instead, He spoke the word of God and taught people to be true and genuine. Jesus said: "He who hears My word and believes in Him who has sent Me has everlasting life!" And of the Pharisees, He said: "How can you believe, who receive honor from one other and do not seek the honor that comes from the only God?"
What we can learn from this story is that hypocrisy – to pretend to be better than we are – will be very harmful to ourselves. God wants us to be true and genuine and not to pretend to be anything else or better than we really are. God sees our hearts and knows everything. He loves everyone who seeks Him with a pure and good heart.
More about the animation film
In the film, we continue the story about the man whom Jesus had healed at the Pool of Bethesda. The Pharisees saw this man walking around and carrying his bed. They really didn´t think that one should carry around a bed on the Sabbath, the day of rest. They tried to find out who had got the man to do this, and soon found out that it was Jesus who had healed the man. It made the Pharisees very angry. Not only did Jesus go around making people well again, but He got them believe in what He was saying as well. The Pharisees began to make plans to kill Jesus. But Jesus knew that the time was not right yet for them to take Him captive, so He kept speaking the word of God to people and this gave them hope.
Tips for Sunday School
We recommend using the layout introduced in part 1 of this theme. It's nice to be able to have something permanent that the children recognize, and it's easier to lead a Sunday school when you have some regular elements.
| | |
| --- | --- |
| 1. Welcome – introduce theme | 3 minutes |
| 2. Short song – one that they know | 2 minutes |
| 3. Film | About 5 minutes |
| 4. Conversation, in which the children also get to think, ask and participate. | Max 10 minutes |
| Song related to theme | 2-3 minutes |
| 6. An activity or competition/quiz | Length depends on the type of activity, but this shouldn´t take too long either. |
| 7. Thanks for today | 1 minute |
| Total length excluding the activity | Max 25 minutes |
Bible verses that fit the theme:
How can you believe, who receive honor from one another and do not seek the honor that comes from the only God?

John 5:44
Let us draw near with a true heart in full assurance of faith, having our hearts sprinkled from an evil conscience and our bodies washed with pure water.

Hebrews 10:22
Draw near to God, and He will draw near to you. Cleanse your hands, you sinners, and purify your hearts, you double-minded!

James 4:8