Mer om tema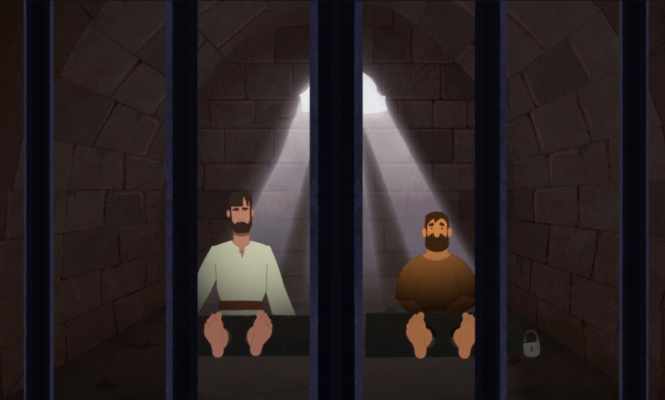 Paulus bosatte seg i Antiokia hvor han fortsatte å arbeide med menneskene slik at alle kunne komme til et lykkelig liv ved evangeliet. Men Paulus kjente at Den Hellige Ånd virket slik i menigheten at det var på tide å reise ut for å spre evangeliet om Jesus. Han reiste derfor ut for å misjonere, og på en av reisene ble hans gode venn Silas med. Disse to fortalte alle menneskene de møtte at Jesus kunne gjøre noe helt nytt i dem.
Men ikke alle likte det Paulus og Silas holdt på med, så de tok dem til fange og kastet dem i fengsel. Til tross for alt det vanskelige og tøffe de opplevde det kom det ikke noe klagelyd fra dem. Tvert imot lød det lovsanger fra det innerste fangehullet hvor de satt. Da kom et jordskjelv og åpnet dørene i fengselet. Hvordan var dette mulig? Jo, det er nemlig krefter i takknemlighet. Himmelske krefter som jager bort mørke og tvil, og slipper troens og lysets krefter inn. Ved å velge å være takknemlig utelukkes alle mørke og dystre tanker. Jeg blir glad og jeg får det godt. Livet mitt blir lyst og lett.
Mer om studiosendingen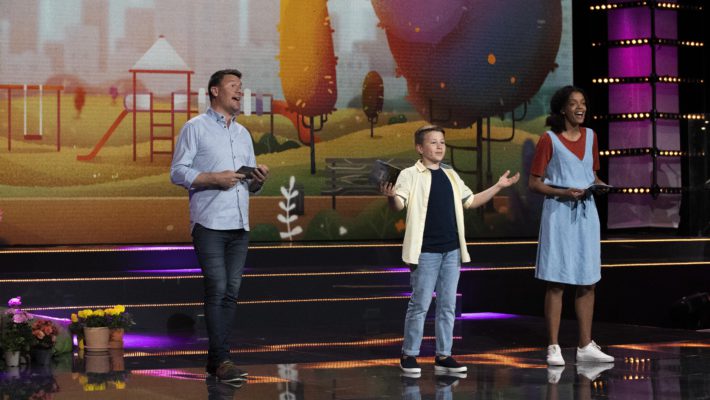 Til dette tema følger en studiosending fra studio på Brunstad. I programmet er tema takknemlighet og medprogramleder Emil holder en fin forklaring av hvordan takknemlighet handler om å verdsette tanken bak det noen gjør for meg. Vi får også høre en inspirerende appell fra en som heter Ellen. Hun forklarer hvordan man kan bruke takknemlighet som et våpen. Når du velger takknemlighet slipper det vonde taket og du blir glad med en gang!
Bible verses fitting the theme
Romans 8:28: And we know that all things work together for good to those who love God, to those who are the called according to His purpose.
Acts 16:23: So they said, "Believe on the Lord Jesus Christ, and you will be saved, you and your household."
Colossians 3:17: And whatever you do in word or deed, do all in the name of the Lord Jesus, giving thanks to God the Father through Him.