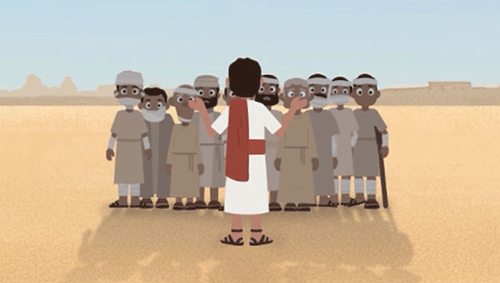 God wants us to be thankful, because then we will be happy ourselves, we do good to those who help us, and we also bring joy to our surroundings.
The children in the animated film see that Jesus is talking to some people who are very ill. They move on when they have finished talking, but suddenly they discover that Jesus has healed them! They all cheer with relief and continue happily on their way. But then one of them stops and goes back to thank Jesus. Everyone was happy that they had been made well, but only one remembered to say thank you, and he was the happiest of all! Jesus was also happy, because the man realized that it was God who had made him well. He gave glory to God and could then also help other people. (From Luke 17:11-19)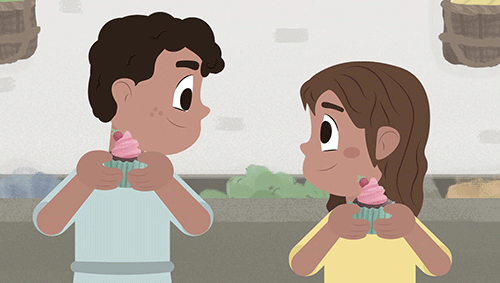 Do you have people around you who help you?
Then it is important to remember to say thank you, to show that you are thankful that they do doing something good for you. You can also think about why you are happy and grateful that others do good things for you, and how you can do the same for others.
Most of all, we can thank God and Jesus who love us and take care of us and teach us to be good and kind. We can show our gratitude both in words and in doing what we know is right.
Questions for discussion
Why do we say thank you?
Why was Jesus happy when the man thanked Him?
Can you think of something to say thank you for?
Songs fitting the topic
AB 244: Who is always happy?
AB 212: Joy, joy, my heart is full of joy!
Bible verses fitting the topic
In everything give thanks; for this is the will of God in Christ Jesus for you.

1 Thessalonians 5:18
… giving thanks always for all things to God the Father in the name of our Lord Jesus Christ.

Ephesians 5:20
And let the peace of God rule in your hearts, to which also you were called in one body; and be thankful.

Colossians 3:15.