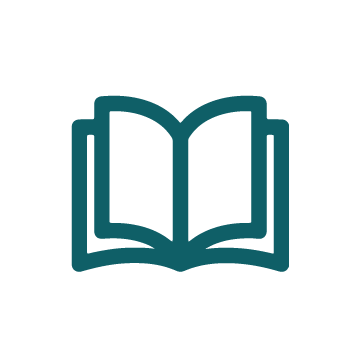 Engaging Bible stories
By getting to know the Bible stories, children can develop a secure and strong childlike faith.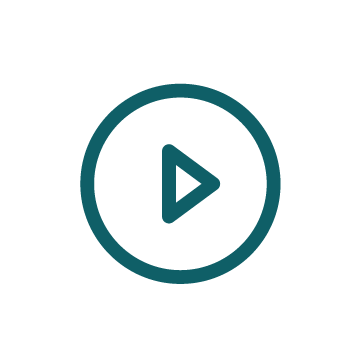 Immersive films
Our in-house animated and live-action films allow children to connect with faith heroes in an entirely new way.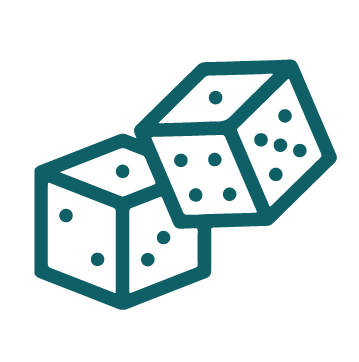 Fun activities
Children love to create, play, and make stories their own through creativity and interaction.
Discover our selection of educational tools and Biblical stories for Sunday schools – and for children of all age groups.
Explore
Latest articles, theme pages, and resources
Download the Bible Kids App
Join us in testing the exciting pilot release of our Bible Kids app! Let your children immerse themselves in a world of enchanting animated films, bringing to life the most cherished stories from the Bible. Discover over 50 captivating videos and be the first to experience our upcoming feature films.
Download for Android
Download for iOS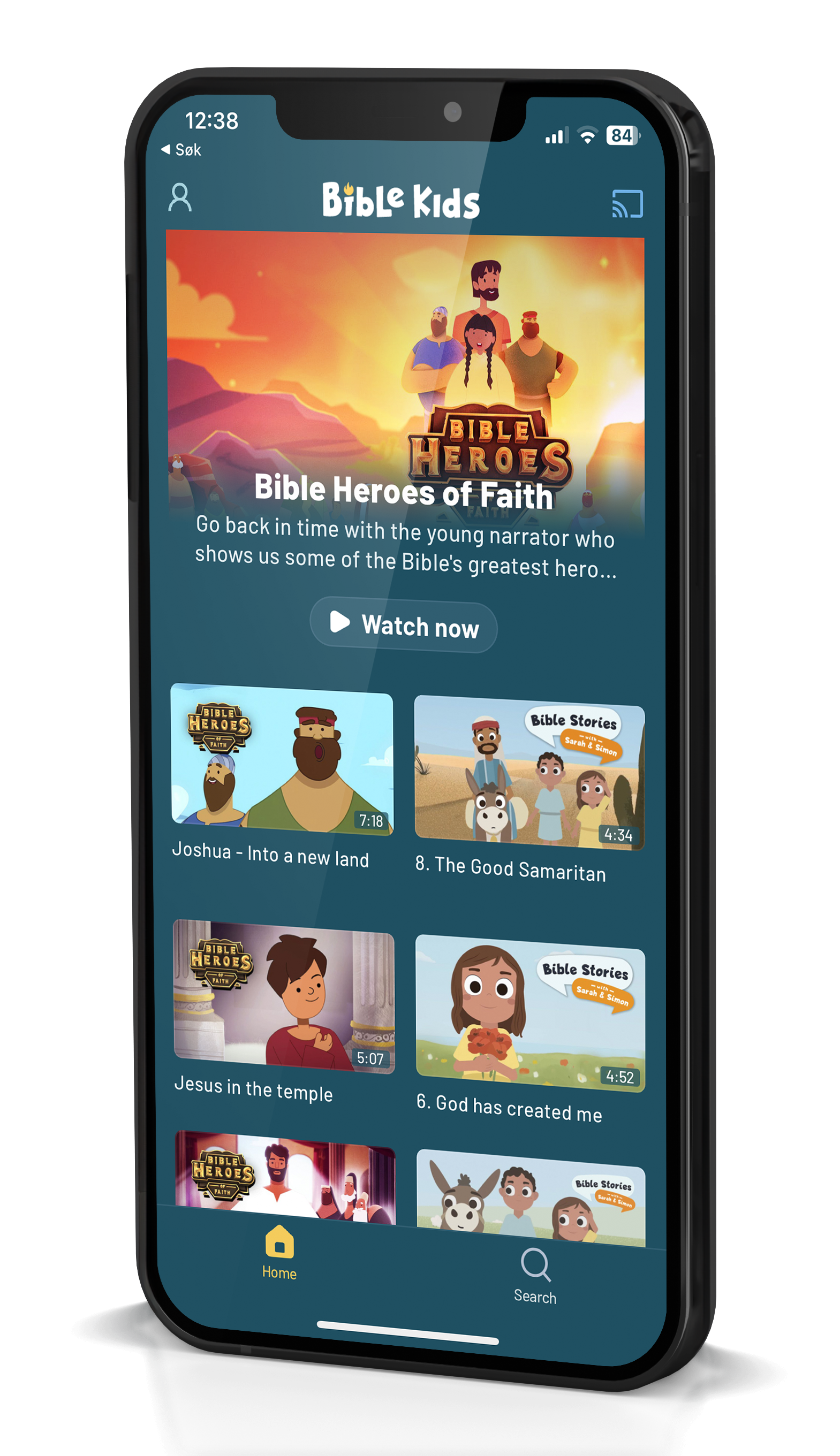 Transform your Sunday school into an unforgettable time travel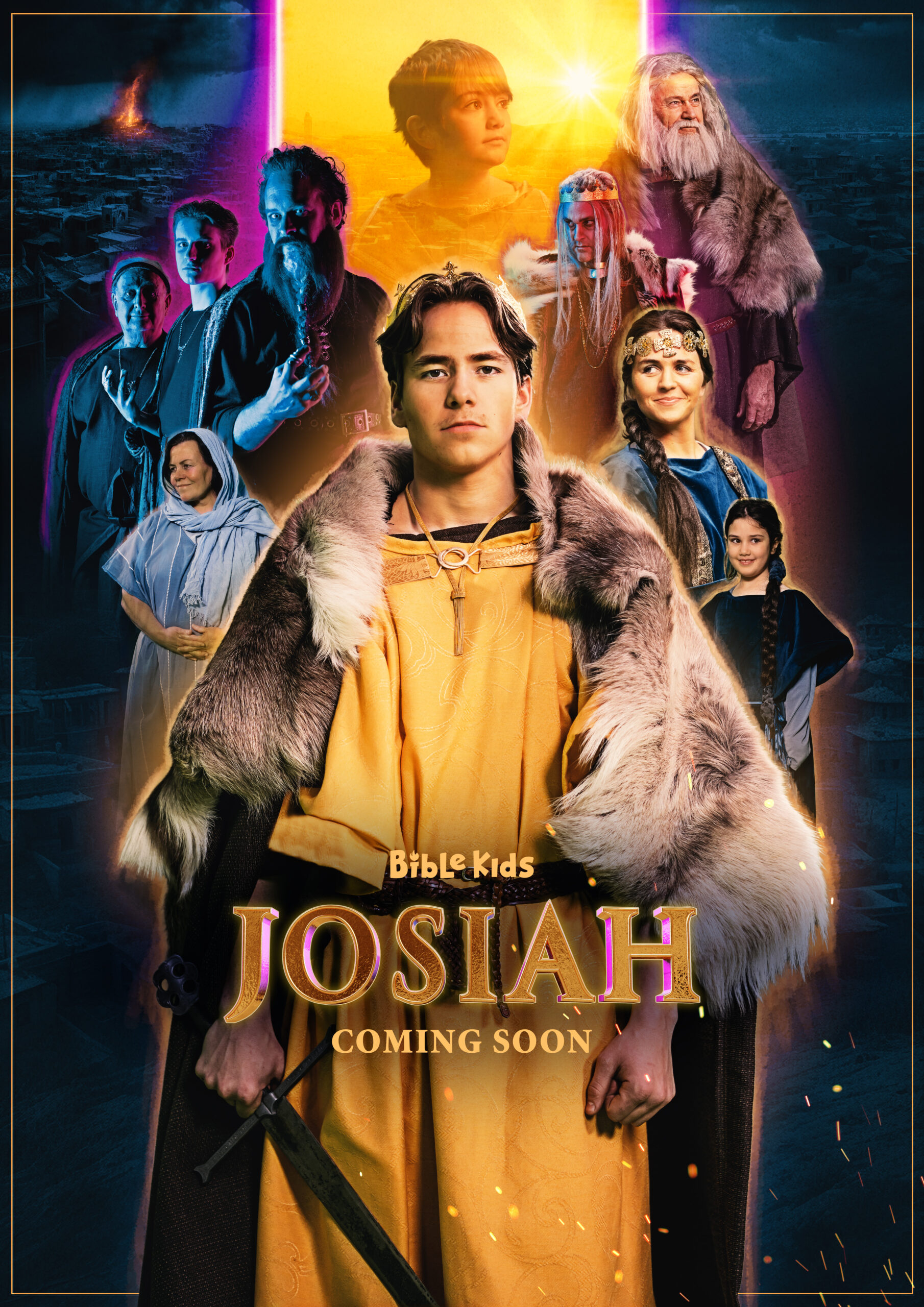 Unleash the power of immersive learning as we take your children on a captivating journey through time.
🌟 Ignite their imagination: Join Jack and Gina, our intrepid explorers, as they embark on thrilling adventures, bringing the Bible stores to life in ways you've never seen before.
📚 Two age-appropriate Groups: Tailored for 6-8 year olds and 9-11 year olds. Bible Kids Explorers ensures that every child engages with the content at a level that resonates with them.
🎥 Cinematic adventures: Watch in awe as each story unfolds through beautifully crafted films that transport your young learners back in time, fostering a deep connection with the characters and their journey.
✨ Interactive learning: It's not just about watching – the Explorers must tackle exciting tasks and solve challenges inspired by the stories, making learning a hands-on and rewarding experience.
🧩 Grow through play: Engage in physical activities that reinforce the Bible´s teachings, making the lessons a memorable part of the children´s development.
Read more about Explorers
Start Time Travel
Unveil the Bible's Wonders on the Big Screen
Introducing: Bible Kids Feature Films!
Step into a world where timeless stories come to life, where heroes and heroines embark on epic journeys of faith, courage, and discovery. Presenting the enchanting feature films of Bible Kids Explorers – an immersive cinematic experience that takes your child's exploration of the Bible to thrilling new heights!
Our goal is to release a brand new feature film about the most significant stories in the Bible, twice a year. Gather the whole family or Sunday school group and watch the Bible come alive.
Read more about our feature films
Who we are
Bible Kids is an initiative from BCC Media STI, a non-profit organization in the BCC Federation that produces Christian and positive content for children and young people. Our team has worked with productions for children for 10 years. In the past three years, we have embarked on a larger venture than ever before, utilizing our knowledge from the film industry and incorporating new ideas from the gaming world.
Together, we craft captivating universes that engage children and young people of all ages. We strive to bring the Bible's message to life, providing children worldwide with an immersive and authentic experience. Our dedicated team shares a common goal: enabling children to develop a lifelong friendship with Jesus, a bond that lasts throughout their lives.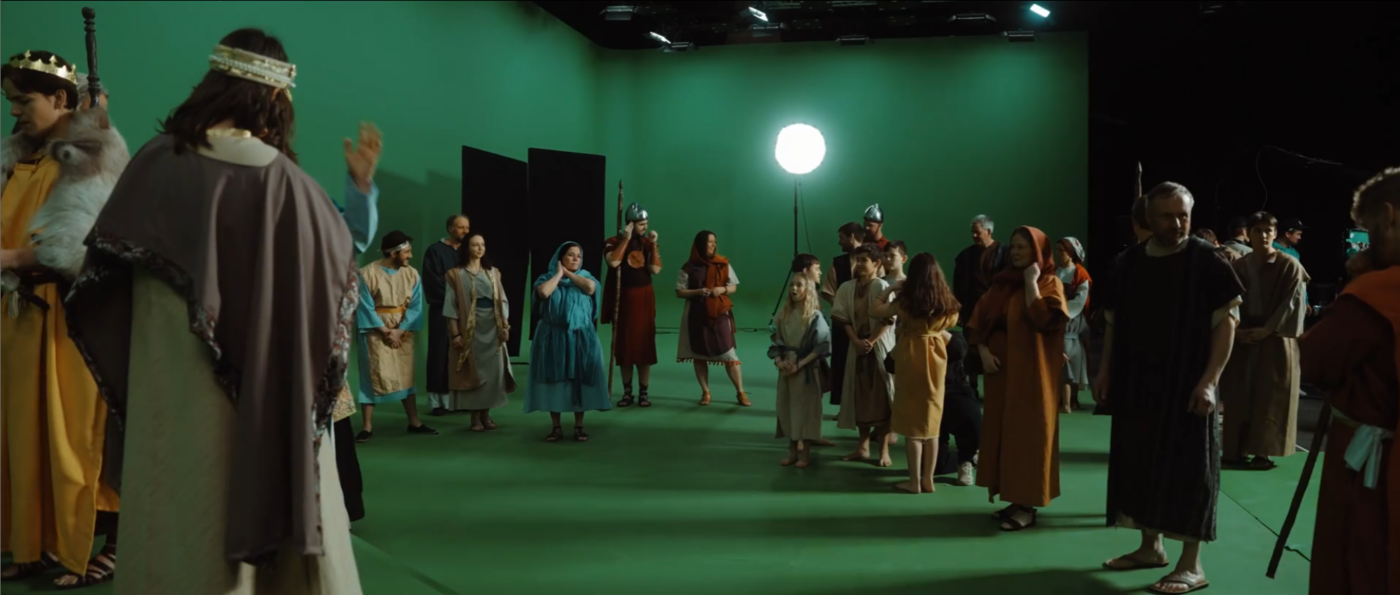 Our mission is to bring the message of the Bible to life for the next generation and make it accessible to children worldwide.
Read more about our team
Stay updated on our productions!
We constantly work on improving our content, concepts and productions. Join our mailing list and get the latest updates, news and fun behind the scenes.
Sign Up for News
Subscribe to our YouTube Channel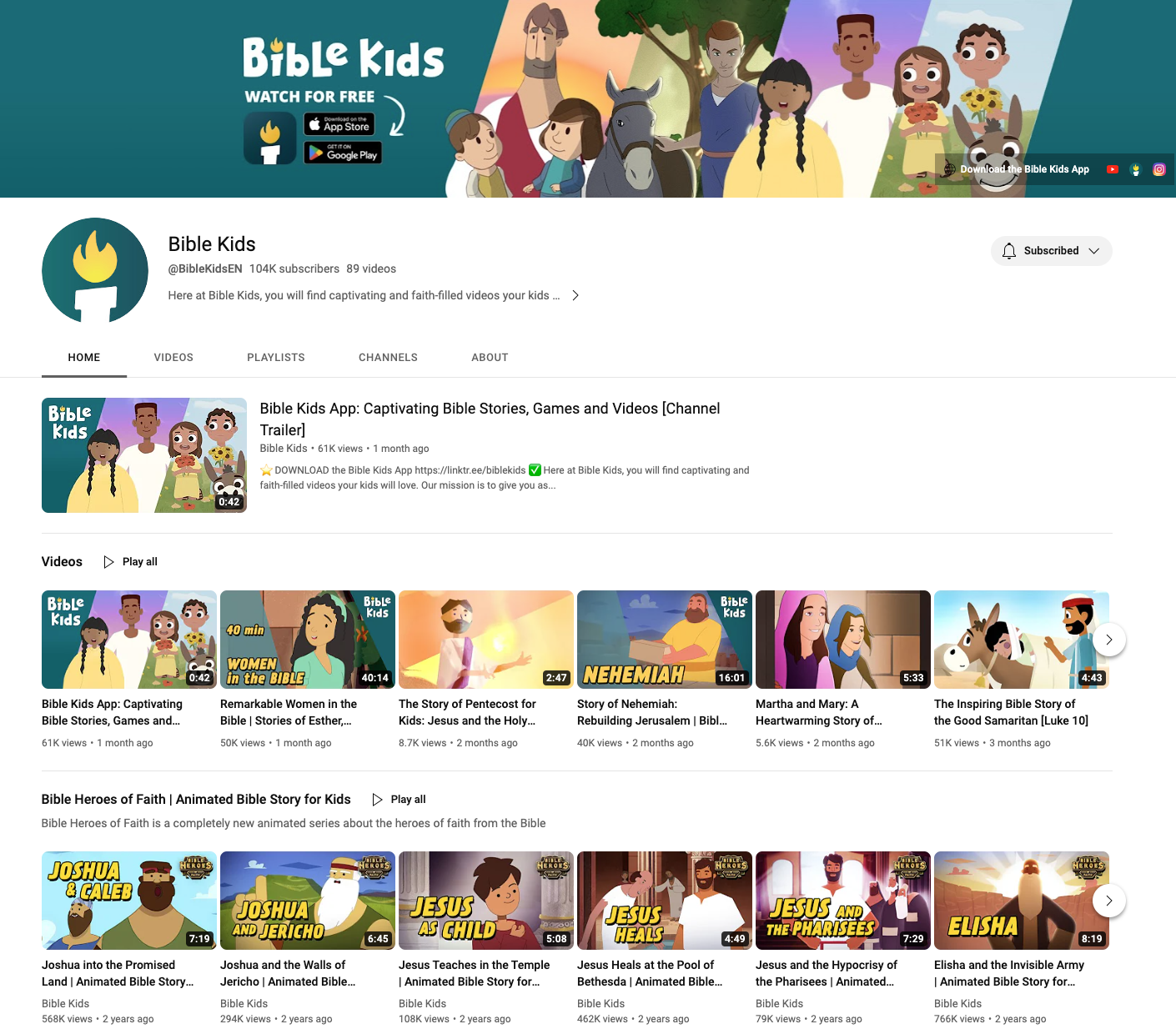 Subscribe to our YouTube Channel, @BibleKidsEN, so you never miss out on our animated stories of the Bible, and explore our great collection of videos and playlists!
Subscribe Now