More about the topic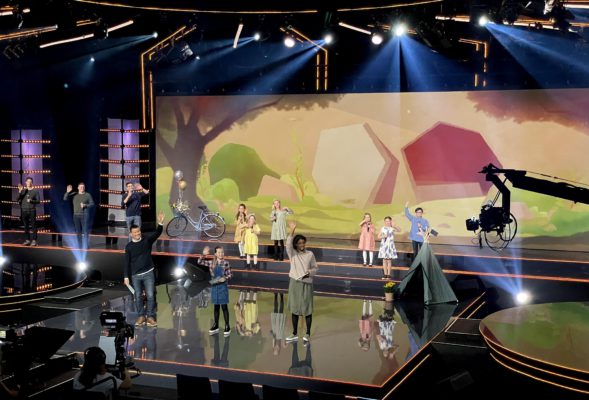 The Easter story makes a powerful impression and can be difficult to fully take in. Many children can experience their first meeting with the crucifixion as very sad. But we hope that the content of this theme package, and the Sunday School online broadcast, can help the children see the great hope and joy that Easter 2,000 years ago has brought us. This can become something that awakens a reciprocal love for Jesus in the hearts of the children. Just think what He did for us – for you and for me. And what is absolutely certain is that Jesus does not regret what happened. He was resurrected from the dead, and now the way is open for us back to God, and there Jesus can be with us forever. He's looking forward to that.
More about the animated videos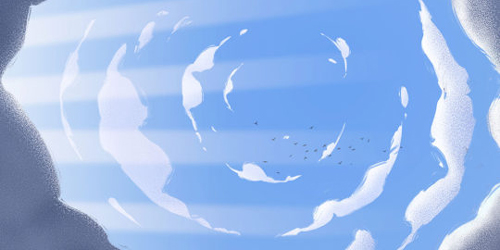 In this theme pack, there are two films that tell the Easter story. The first film takes us to when Jesus and his disciples traveled to Jerusalem to celebrate Passover, and the last evening they had together, where Jesus was arrested. Jesus had to endure false accusations, torment and mockery, and then He was crucified. Jesus knew this was going to happen, and He did nothing to stop it. He died on the cross for our sake, that our sins might be forgiven.
The second film tells us about what happened after the crucifixion. The third day, when Jesus was resurrected from the dead. Mary was the first one to discover that His tomb was empty. She became very sad and thought that someone had taken Jesus. But then she saw that Jesus was alive; He spoke to her and asked her to go to go and share this great joy with the other disciples. Jesus was resurrected; He wasn't dead anymore.
More about the studio broadcast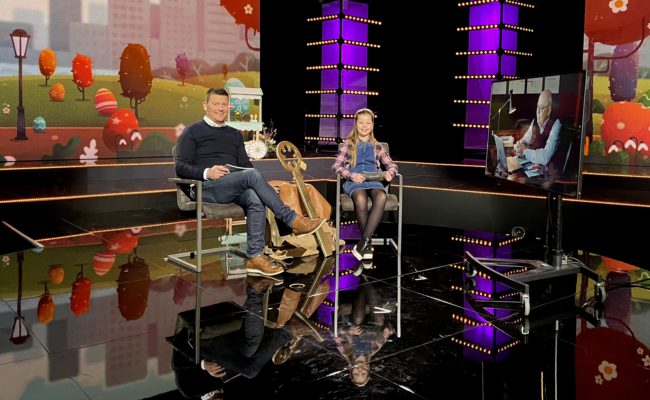 There will be a brand new studio broadcast about this topic. Today Noemi (11) is along as a presenter, and she finds some things in a box, on which are written a few hints. One is a giant key, and the hint that is written on it is: "The keys of Hades and death." The second is something resembling a map, and on it there are quotes of some words of Jesus: "I am the way, the truth, and the life. No one comes to the Father except through Me." (John 14:6)
Noemi isn't sure what this means, and she'd like to ask someone who can give her a good answer. She gets the opportunity when Kåre J. Smith joins this broadcast and can explain to her what these hints mean.
In the conversation between Noemi and Kåre J. Smith, we hear about how Jesus was resurrected: He has conquered death and the devil and taken the keys of Hades and death. This has given us an enormous hope, because whoever lives and believes in Jesus shall never die. (John 11:26)
We also hear about the second hint, that Jesus is the way, the truth, and the life. It is only through Jesus that we can return to God and receive the promise of eternal life. Jesus always sacrificed His own will, to do God's will. And we can do the same. Jesus is the truth, and when the spirit of truth speaks to us in our hearts and we are honest, then we realize that it is our own self-will that stands in the way of God's will. Either I do my own will, or I have to give it up and do God's will. And it is that last bit that Jesus wants us to do. That's what the truth will teach me.
Jesus' teachings are very simple; if we want to walk the same way as Jesus, then we must take up our cross and deny ourselves every day, i.e. our own will. So, we choose to do God's will. We can't be happier than when we do God's will: we are blessed, life is good, and we become happy in our hearts. Then we are on the way. And the result of this is that we get eternal life, a wonderful eternity with Jesus.
In the broadcast we also hear a wonderful Easter song called "Christ is resurrected."
Jesus Christ is risen, O my soul rejoice!
Jesus Christ is risen, sing with heart and voice.
Death where is your victory? Death where is your sting?
"I have overcome it," says the Lord and King.
"Hasten now, dear Mary, hasten on your way.
Tell them Jesus sent you, greet them all and say:
'I your Lord and Savior, am alive again!
From the grave I rose, O Peter, dearest friend!'"
"Go now to My brothers, tell them that I know.
That to heav'n He sent me, to our Father's home.
To our God and Father, to My Lord, and yours."
What a blessed greeting, life forevermore!
Refrain:
:/:Sing in joy and trials with Jesus, for He lives today!
Jesus, friend and brother, worthy of our praise.
Jesus Christ is risen, tidings clear and plain.
On the cross they nailed Him, but He rose again.:/:
Creative project – Easter rabbit
Make an Easter rabbit out of paper cups. Afterwards, small chocolate eggs can be hidden within a given area, preferably outside. The children will then look for the eggs and can then collect them in the cup that they have made!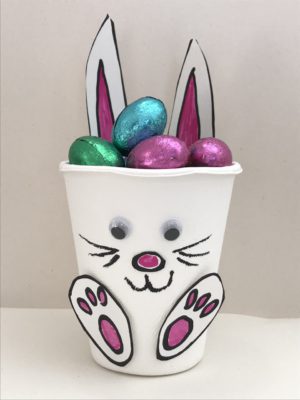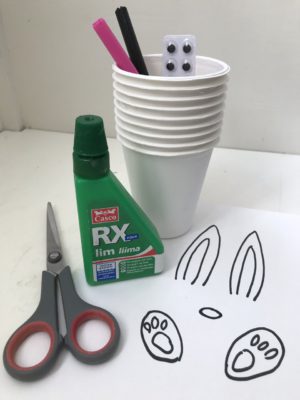 Here's what you need:
paper cup

markers in black and pink

scissors

glue

plastic eyes – or, you can also draw on the eyes yourself

chocolate eggs
It´s a good idea if an adult draws up the rabbit's ears, feet and nose on a sheet with the markers and copies a sheet each to the children ahead of time. Then the children can concentrate on coloring, cutting and gluing all the parts.
Good luck!
Questions for conversation
Bible verses fitting the topic
Jesus said to her, "I am the resurrection and the life. He who believes in Me, though he may die, he shall live. And whoever lives and believes in Me shall never die. Do you believe this?"
She said to Him, "Yes, Lord, I believe that You are the Christ, the Son of God, who is to come into the world."

John 11:25-27
Jesus said to him, "I am the way, the truth, and the life. No one comes to the Father except through Me."

John 14:6