More about the topic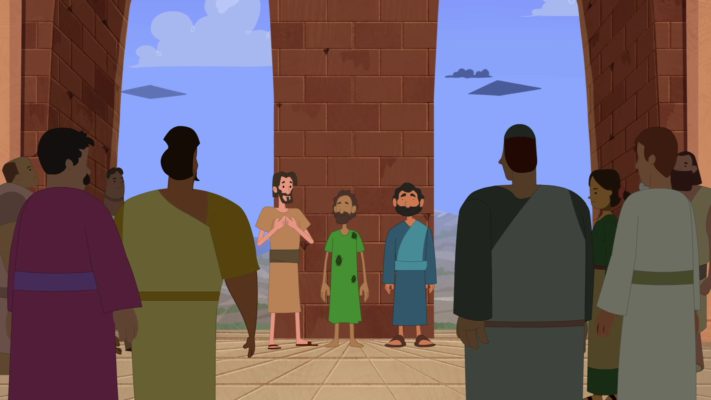 Peter, John, and the other disciples were filled with power and boldness when they received the Holy Spirit on the day of Pentecost. In the name of Jesus, they performed miracles and spoke freely and boldly about Jesus. Many saw this and repented.
But the priests did not like this, and Peter and John were put before the elders and councilors of Israel to explain themselves. Again, Peter was able to testify boldly about Jesus, salvation and faith. The power of the Holy Spirit made him bold and fearless, even though they were threatened with imprisonment.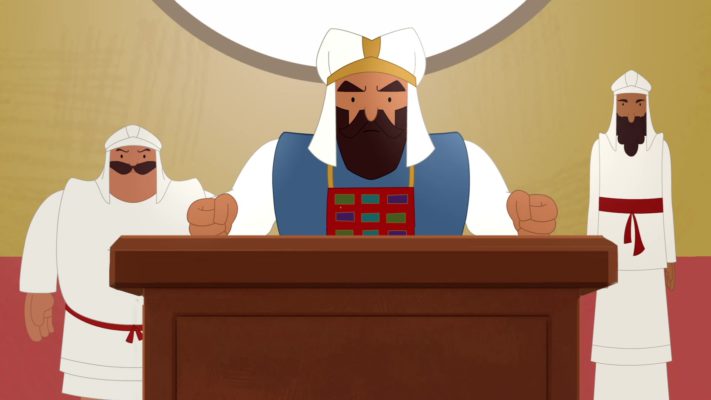 After their release, they prayed with the other believers to speak with boldness, and that God would perform more powerful signs and wonders. They realized that if God was with them, no man could stop them from preaching the gospel and living as Jesus' disciples.
This was the work of God, and they were driven by their love for Jesus. With the Holy Spirit, the weak became strong and the anxious became bold. God showed his power and blessing through the apostles performing miracles. What had been impossible before had now become possible!
More about the animation film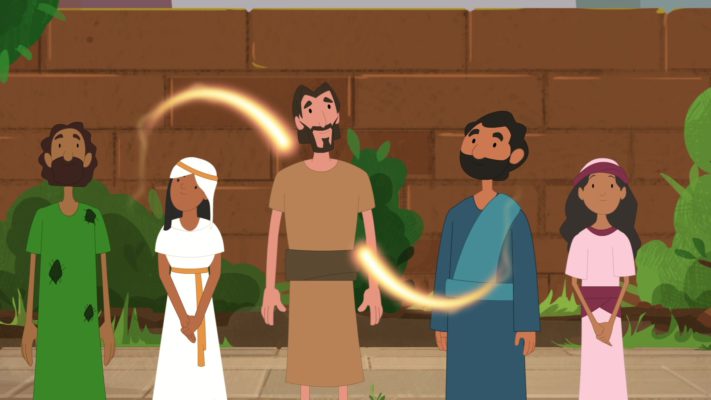 In the film, we follow Peter and John and the other disciples in Jerusalem after they had received the Holy Spirit on the day of Pentecost. In Jesus' name, Peter heals a man who is lame. People crowd around and the apostles take the opportunity to preach about Jesus and his power. Peter and John are arrested and brought before the priesthood, where they again testify boldly. But the priests forbid them to talk about Jesus and threaten them with imprisonment. However, they are released and return to the other disciples, who pray earnestly to God for boldness and for God to send the Spirit and work signs and wonders. God sends His Spirit to over 5,000 people who are gathered.
Bible verses fitting the topic
Now when they bring you to the synagogues and magistrates and authorities, do not worry about how or what you should answer, or what you should say. For the Holy Spirit will teach you in that very hour what you ought to say.

Luke 12:11-12
Now, Lord, look on their threats, and grant to Your servants that with all boldness they may speak Your word, by stretching out Your hand to heal, and that signs and wonders may be done through the name of Your holy Servant Jesus." And when they had prayed, the place where they were assembled together was shaken; and they were all filled with the Holy Spirit, and they spoke the word of God with boldness.

Acts 4:29-31
And whatever you ask in My name, that I will do, that the Father may be glorified in the Son. If you ask anything in My name, I will do it.

John 14:13-14
In the day when I cried out, You answered me, And made me bold with strength in my soul.

Psalm 138:3